Italian Wedding Photographer, photo services for marriage

Italian Wedding Photographer, photo services for marriage

Italian Wedding Photographer, photo services for marriage

Italian Wedding Photographer, photo services for marriage

Italian Wedding Photographer, photo services for marriage
About me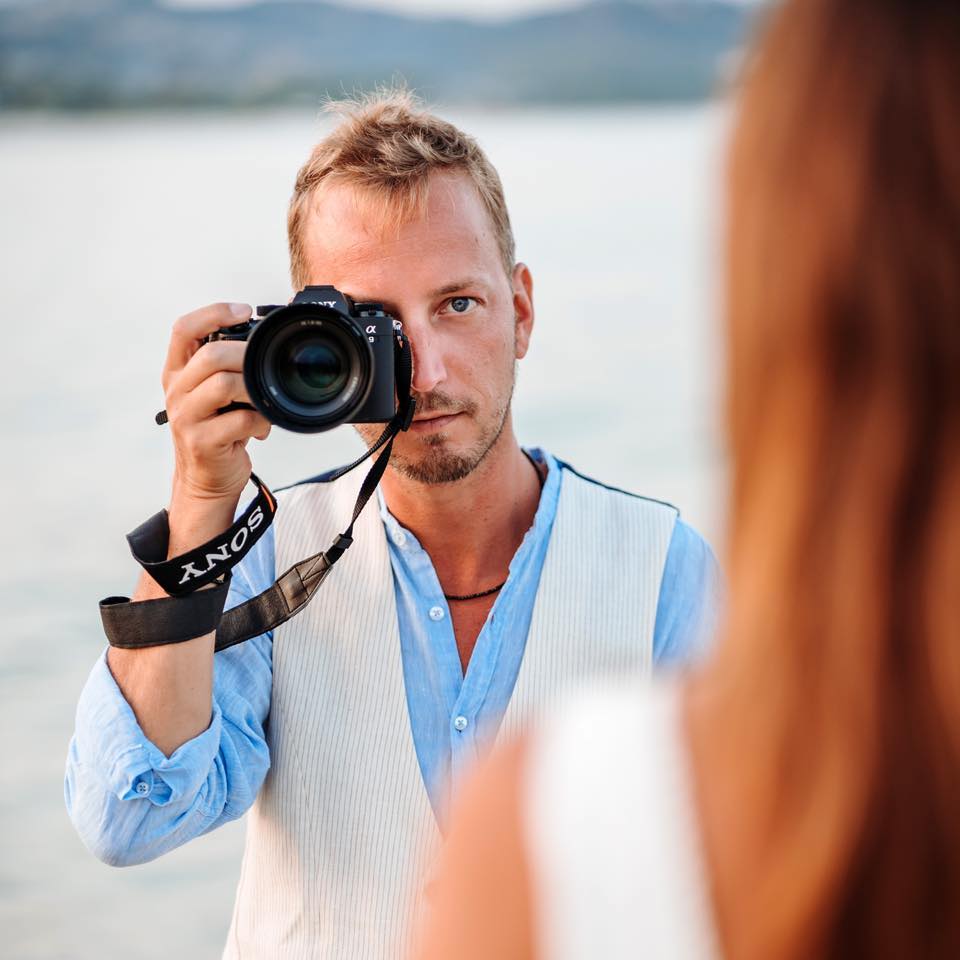 Passion and specialization.
Some may consider the former important, others believe that you can't go anywhere without the latter. I didn't need to choose.
I've always loved weddings and I'm a wedding photographer. I'm based in Vicenza, Veneto region, north-east of Italy, but I travel across Italy and I can travel the world to photograph your wedding.
I also do other types of shots, but I'm passionate about wedding photography.

Just like any other passion, mine didn't develop easily. I studied Economics, but 'the heart wants what it wants' and my love for weddings ended up outweighing the disputable charm of numbers.
Photography's never been a hobby to me, it's been running in my veins forever and it took me all the dedication possible to become a professional.

I work my way, because I can do a good job. Well, that's what my clients say. I love being prepared on the wedding day and get to know the couple in every detail to capture their genuineness. Every couple and occasion is different, and there isn't one single standard for all weddings.

My philosophy goes back to my scientific education. Heart, creativity, an eye for it as well as great accuracy. It's the most important day, isn't it? An ounce of happiness lies also in numbers and details.
A PASSION FOR WEDDINGS
Going to a wedding with the family may seem like some kind of hell to any kid. Even a screen-free week sounds better! Not to me: I loved wedding days, the festive atmosphere, smart dresses, ceremony, music, and food.

I still feel that same excitement now that I shoot the wedding day. I am mad for the same things: sumptuous venues, joy, romantic atmosphere, I even love it when ladies – including grandmothers – hit the floor to the deejay set.
All that inspires my job.

You can see my enthusiasm in my photographs. It's something more than just connection. It's about an approach – personal yet accurate, careful yet unobtrusive. My approach includes meeting with the couple at least twice before the wedding. With a relaxed chat, I can understand and decipher the couple, and capture the 'real' them on their day. I like it when the real spirit of the couple comes out, and you like that too. Also, I don't like a series of unnecessary orchestrated shots.

With strong feelings, positive vibes, and a good photographer the resulting photographs will be as beautiful as they're genuine.
MORE THAN JUST WEDDINGS – MY PORTFOLIO
I love wedding photography, no doubt about it. But I'm almost an all-round photographer. Some moments are close to a wedding, like maternity or engagement. My approach to those services as well as to portraits, lifestyle or events is the same. I always let the real soul of the individuals come out. Please have a look at some of my shots here – they'll help you understand how I work. And if you like it... Get in touch.
BLOG